THE WRITING FAITH
Discovering Your Writing Voice
A foundational one-day creative writing course for all genres
This is a comprehensive and essential hands-on workshop giving each student a challenging and inspiring structure within which to explore your writing potential in a safe and stimulating environment. Open yourself up to the possibilities.
Once you've got the Writing Faith, it's yours for life
Discover the six qualities it takes to be a great writer and put them into immediate practice
Be trained to know what a poet knows about language as a foundation for all of your writing
Excavate your wild mind with imagination aerobics
Cultivate your own inimitable voice.
Produce vivid, powerful, original work.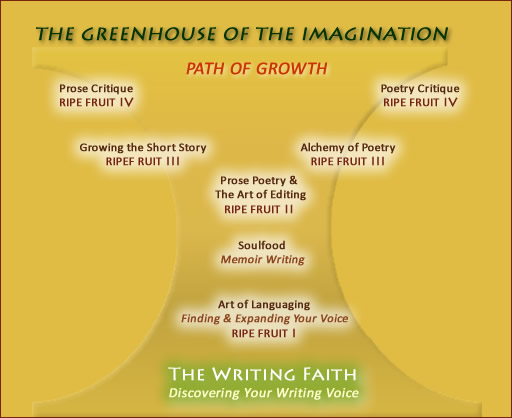 Prerequisite:
None required

.
Photo Gallery