ONE-WEEK CREATIVE WRITING SUMMER CAMPS FOR TEENS:
Discover Your Writing Voice
A week of exploration, instruction, creativity & fun!!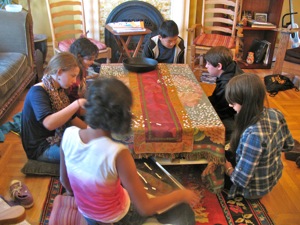 LOVE TO WRITE? Join us!! FEEL BLOCKED ABOUT WRITING? Join us!!
Come explore poetry, composition, fiction & personal stories!! Learn the six qualities it takes to be a great writer: perception, imagination, love of language, courage, compassion, and commitment. Put these qualities into immediate practice in a safe and intimate environment. Fire up your imagination! Experience encouragement, inspiration, and new friendships!!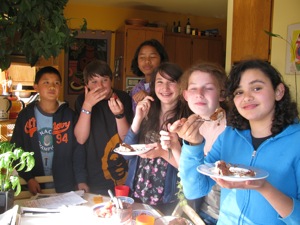 AFTER THIS CAMP, YOUR RELATIONSHIP TO WORDS WILL NEVER BE THE SAME …
This foundational training is designed to catalyze your inherent talents and catapult your writing to a new level of originality and impact.
For more info See the Ripe Fruit Experience
A FRUIT-ful Experience

I enjoyed writing different types of fiction and sharing important details with the group. It was fun discovering how each person had their ways of writing and I enjoyed hearing all of it. I feel like I've learned a lot of things the past week. From ways to improve your short stories to making poems out of fragments in free writing! As the school year starts, I'll be sure to think back to the things I learned in camp. I've gotten so many ideas in my head, I don't think it'll be too hard to think of something to write about for a story.

This experience was different from other experiences I've had because some of the things taught I've never done before. Such as the activity we did with cutting out fragments and arranging them into poems. Also the first thing we did, when we put all of our phrases together and made one poem. (I thought those were pretty fun) I loved meeting and gathering with the people there, and getting to know them. Overall, it was a fun and FRUIT-ful experience!

NANCY LIU, will be a freshman at Lowell    8/2013